.
Inhabit
three variations on domesticity
Thomas Gartside • John Lindsay • Jason Thompson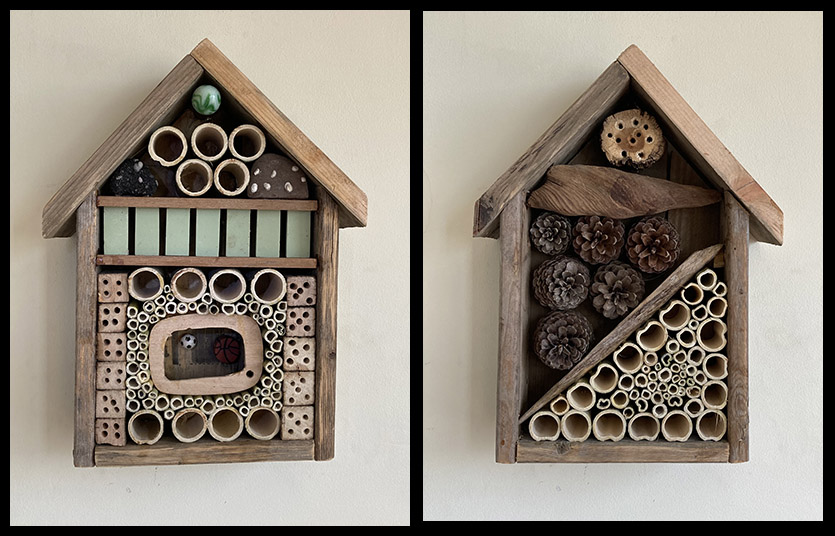 Thomas Gartside has created a set of "hotels" for wild bees - temporary lodgings that can provide shelter for this
endangered category of pollinators. While they inhabit an esthetic space at the intersection of whimsy, craft and sculpture
they are also a very practical solution - ready to be placed in a garden. These "hotels" will be on silent auction
during the run of the exhibition, with all proceeds to benefit bee conservation.
To see all sixteen bee hotels in detail, with information on bidding: Bee Hotels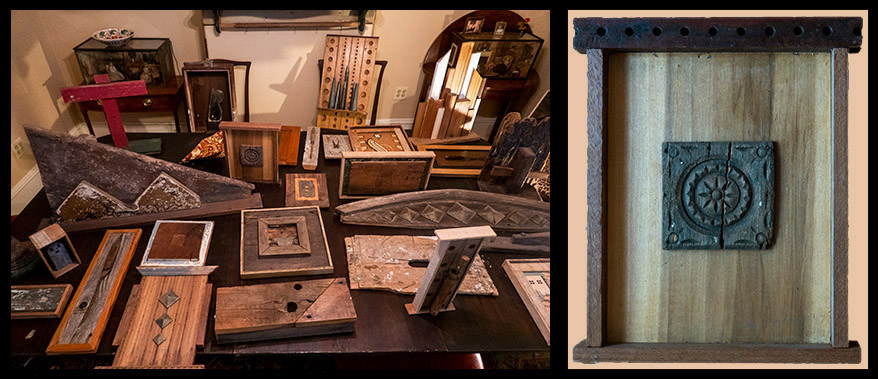 John Lindsay identifies particular vernacular objects (often tools) for close attention. He matches them with mounting surfaces
and frames that further enhance their character, revealing them to be worthy works of art.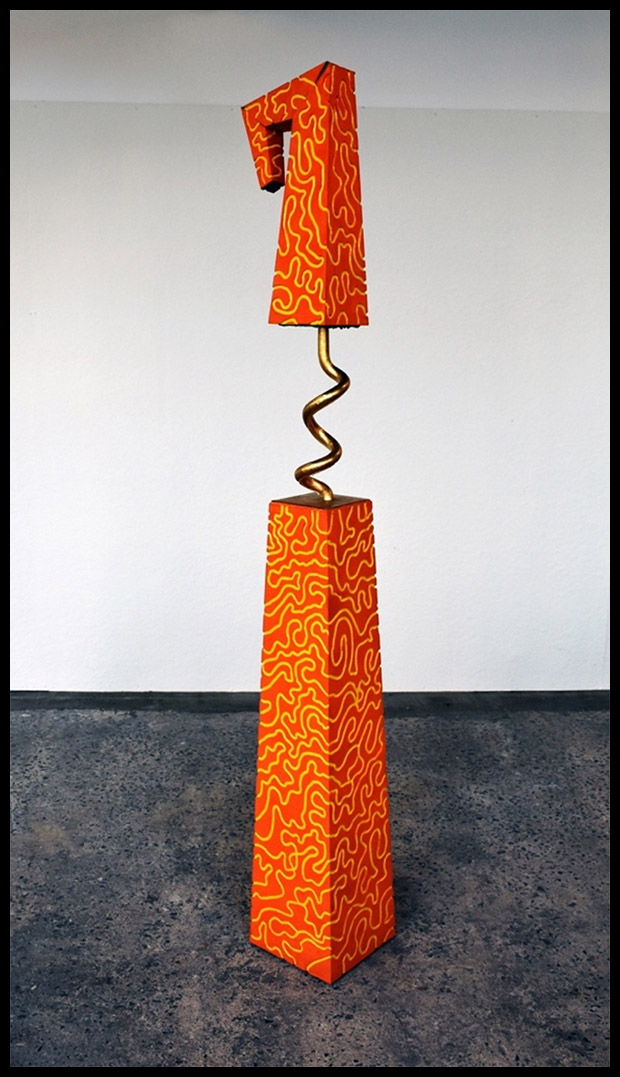 Jason Thompson's approach to both painting and sculpture employs a kind of reverse camouflage.
While the normal visual aspect of an object is altered, it is not done in a way that causes it to become invisibly
absorbed into the background. On the contrary, his objects become hyper-visible, but in a manner that
causes the object's ordinary function to disappear.
For an essay by Virginia Maksymowicz on Jason Thompson's art: "Surface Event"
---
About the Artists
Thomas Gartside is primarily known as a fine-art photographer and arts writer. He has also worked in other media, such as drawing and artist's books.
This latest body of work brings his artistic sentiment to a pressing environmental problem.
John Lindsay has lived in West Philadelphia since 1966 (and currently resides on the same block as the exhibition!).
He has brought his creative energy to neighborhood renewal, to community gardening, and to art making.
He began his found object art practice in 1999 and is along-term member of the Philadelphia Dumpster Divers.
Jason Thompson was born and raised in the Appalachian part of southern Ohio and earned his BFA from Marshall University in West Virginia.
In 2012 he earned an MFA in sculpture from the University of Edinboro in Pennsylvania. His exhibitions to date range from small towns in West Virginia
to Chelsea in New York City; this will be his first show in Philadelphia. He has worked as an arts educator across the range from
Kindergarten to graduate school and is currently Art Studio Manager at Franklin & Marshall College.
---
Art on the Avenue Gallery, 3808 Lancaster Avenue, Philadelphia: September 2-11 2021
Reception: Thursday, September 2: 5-8 PM
Additional open hours: Fri 9/3 2-7 PM • Sat 9/4 12-6 PM • Sun 9/5 12-6 PM • Fri 9/10 2-7 PM • Sat 9/11 12-6 PM